Open Day: Elsternwick Campus
Discover our warm and welcoming community at the Elsternwick Campus at Open Day.
Join us at our Open Day, meet our wonderful students and staff, see learning in action and find out more about enrolment opportunities for your child at Wesley on:-
Saturday 27 February, 11.00am
Explore our Early Childhood Learning Centre, Junior School and Middle School on a guided tour and find out about our Senior School pathways at the St Kilda Road or Glen Waverley Campus.
This year you will be able to:
Visit our Early Childhood Learning Centre (3 and 4 year olds), Junior School (Prep-Year 4) and Middle School (Years 5-9)
Meet our students and staff, and see teaching and learning in action
Meet the Head of Campus, Jacinta Janssens
Discover why Wesley is one of Australia's top IB and VCE schools
Take part in campus tours led by the Head of Junior School, Head of Middle School and other members of Leadership
Learn about our world-class International Baccalaureate Primary Years Programme (PYP) and Middle Years Programme (MYP)
Hear about our Junior School lunch time clubs and after school activities
Have your photo taken with Wes the Lion
We extend our congratulations to our Class of 2020 students on their VCE and International Baccalaureate (IB) results.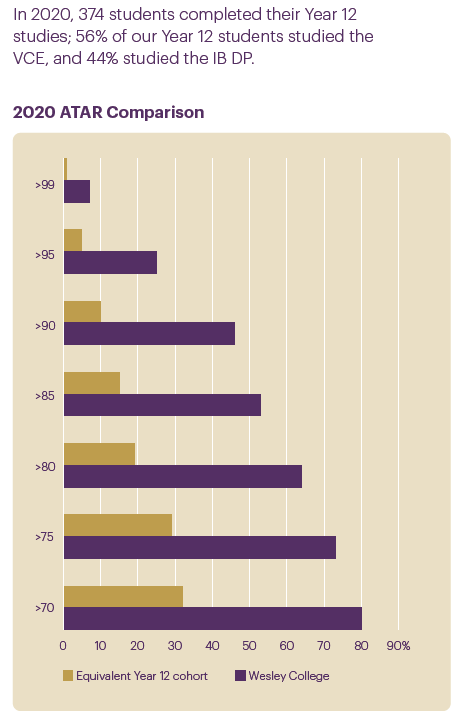 ---
Parents and children welcome.
For any enquiries, please contact our Admissions team via email to e.admissions@wesleycollege.edu.au